Events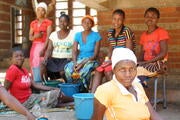 23 May 2017 - 23 May 2017
Global
An estimated 2 million women and girls are living with obstetric fistula, a hole or tear between the birth canal and the rectum or bladder that results in chronic incontinence, dangerous infections and, due to the stigma that surrounds it in many communities, a lifetime of discrimination. Sufferers often endure depression, social isolation and deepening poverty. Many women live with the condition for years – or even decades – because they cannot afford to obtain treatment.
Details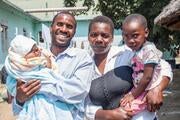 15 May 2017 - 15 May 2017
Global
May 15 is the International Day of Families, proclaimed by the UN General Assembly in 1993 with resolution A/RES/47/237. The day reflects the importance the international community attaches to families.
Families are strongest and healthiest when all people are empowered to access health care, acquire an education, contribute to their homes and communities, and realize their full potential. UNFPA supports the rights of all people to live healthy, empowered and fulfilled lives. 
Details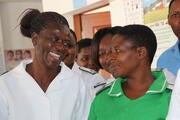 5 May 2017 - 5 May 2017
Marondera
Midwives – and people with midwifery skills – are the main caregivers for women and their newborns during pregnancy, labour, childbirth and in the post-delivery period. Skilled midwives  are the difference between life and death for hundreds of thousands of women and infants every year.
Yet there are massive midwife shortages around the world. UNFPA works at the global, regional and national level to scale up midwifery services, supporting training efforts and providing supplies and materials to midwifery institutions.
Details
Pages