Events
12 August 2017 - 12 August 2017
Global
12 August was designated as International Youth Day by the UN General Assembly in 1999. It is an annual celebration of the role of young women and men as essential partners in promoting human rights and development. It is also an opportunity to raise awareness of the challenges and hardships facing the world's youth. 
Details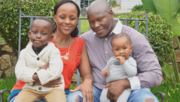 11 July 2017 - 11 July 2017
Global
In 1989, the Governing Council of the United Nations Development Programme recommended that 11 July be observed by the international community as World Population Day, a day to focus attention on the urgency and importance of population issues. This year's World Population Day theme focuses on "Family Planing: Empowering People, Developing Nations." 
Details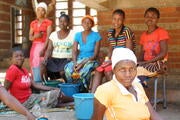 23 May 2017 - 23 May 2017
Global
An estimated 2 million women and girls are living with obstetric fistula, a hole or tear between the birth canal and the rectum or bladder that results in chronic incontinence, dangerous infections and, due to the stigma that surrounds it in many communities, a lifetime of discrimination. Sufferers often endure depression, social isolation and deepening poverty. Many women live with the condition for years – or even decades – because they cannot afford to obtain treatment.
Details
Pages