Ensuring rights and choices for all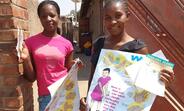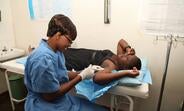 26 September 2018
UNFPA, partners call for greater investment in Family Planning
Harare, Zimbabwe, 26 September, 2018 – On World Contraceptive Day the United Nations Population Fund (UNFPA) and the Government of Zimbabwe have called for greater investment in Family Planning to ensure access for all women and girls of reproductive age. World Contraceptive Day is commemorated each year on 26 September as a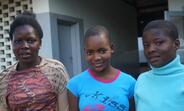 12 September 2018
UNFPA Sista2Sista Clubs helping young girls get their lives on track
Makonde, Zimbabwe, 12 September, 2018 - Vimbai Shumba is 18 years old. When she failed her Ordinary Level (O' Levels) exams two years ago, she thought her aspiration to go back to school and study again had reached a dead end. Her father had categorically told her that she had been playful resulting in her failing her exams.

Following selection of JPAYD focus age groups and districts, UNFPA commissioned an...

The GBV KAP Survey 2017 is a baseline study conducted by UNFPA in partnership with the...
No vacancies currently available