You are here
Who supports our work
Who supports our work
United Nations Population Fund (UNFPA) is the United Nation's reproductive health and rights agency that began its work 50 years ago, in 1969. In Zimbabwe UNFPA has been supporting the Government of Zimbabwe's efforts to respond to the reproductive health needs of the population and efforts to improve the quality of life for Zimbabweans, with a particular focus on women and young people since 1981. This support began with the 1982 population census.  
Over the years, UNFPA has built strategic partnerships to fulfill its mandate and make a difference in the lives of women and young people. UNFPA continues to tap into various partnerships with different partners to deliver on the mandate of 'Ensuring Rights and Choices for All' and 'Leaving No One Behind.' These collaborations have enabled the Zimbabwe Country Office to actively and adequately respond to the needs of the communities with regards to Sexual Reproductive Health and Rights.
UNFPA has partnerships with the Government of Zimbabwe, through the various ministries, UN agencies, funding partners, civic society groups and the private sector. UNFPA supports the people of Zimbabwe though the different and relevant line ministries. The Ministry of Health and Child Care implements sexual reproductive health programmes in cooperation with government units - National AIDS Council (NAC) and the Zimbabwe National Family Planning Council. The Ministry of Women Affairs, Gender and Community, Small and Medium Enterprise Development plays a key role in the implementation of gender related programmes while the Ministry of Finance and Economic Development, through ZIMSTAT focuses on the execution of population and development programmes. UNFPA works closely with the Ministries of Youth, Sport, Arts and Recreation as well as Primary and Second Educations to ensure mainstreaming of youth issues and Comprehensive Sexuality Education in national programming.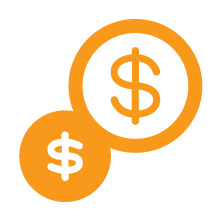 Funding partners remain key in ensuring sustenance of programmes and efforts to strengthen partnerships with existing funding partners continued. Existing partners include the Governments of Britain, Ireland, Sweden, Switzerland, European Union, Japan, China as well as the World Bank. Working with UN agencies remains key for UNFPA Zimbabwe as shown by the Joint programme with UNICEF funded by the Health Development Fund – a programme whose key outcomes are centered around Sexual Reproductive Health.
The Spotlight Initiative is another joint programme with UN agencies funded by the EU - a multiyear partnership between the European Union and the United Nations, with 500 million euros globally in seed funding from the EU. The initiative is aimed at rolling out programmes to end violence against women and girls.
On the ground the partnerships with our implementing partners has ensured we leave no one behind by working directly with communities. These include Adult Rape Clinic; Centre for Sexual Health and HIV/AIDS Research Zimbabwe; Family Aids and Caring Trust, Musasa, Students and Youth Working on Reproductive Health Action Team; World Vision; Zimbabwe Lawyers for Human Rights, Zimbabwe Rainbow Community; Zimbabwe AIDS Prevention and Support Organisation and the Zimbabwe Community Health Intervention Research.