UNFPA: Delivering a world where every pregnancy is wanted,
every childbirth is safe and every young person's potential fulfilled.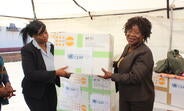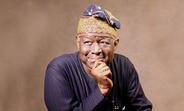 5 June 2017
UNFPA mourns passing of Executive Director
UNITED NATIONS, New York, 5 June 2017—With profound sadness, UNFPA, the United Nations Population Fund, announces that its Executive Director, Dr. Babatunde Osotimehin, passed away suddenly at his home last night. He was 68 years old. This is a devastating loss for UNFPA and for the people, especially women, girls and youth, he
Bryan K's SYP Music Video "Rudo"
Reconstructing Lives: Tuwede's Story
Sista2Sista Club - Shamiso's Story
In today's world, gaps in wealth have grown shockingly wide. Billions of people linger...
Zimbabwe has appealed for assistance after declaring floods a national disaster. Almost...