UNFPA: Delivering a world where every pregnancy is wanted,
every childbirth is safe and every young person's potential fulfilled.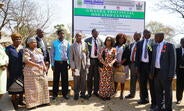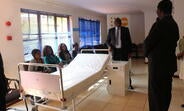 1 August 2016
Boost for Mothers at Tongogara Refugee Camp
TONGOGARA Refugee Camp clinic in Chipinge, Manicaland last week received medical equipment for its maternal ward, a move that is set to improve services at the camp's maternal ward.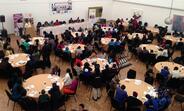 15 July 2016
World Population Day: Creating Spaces of Dialogue for Investment in Teenage Girls
Harare, 15 July 2015 – Zimbabwe joined the rest of the world in commemorating World Population Day (WPD) through a number of advocacy events aimed at bringing more attention to the need for greater investment in young people, especially teenage girls. On the back of a successful media briefing on the 11th of July 2016, UNFPA
Bryan K's SYP Music Video "Rudo"
Reconstructing Lives: Tuwede's Story