UNFPA: Delivering a world where every pregnancy is wanted,
every childbirth is safe and every young person's potential fulfilled.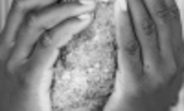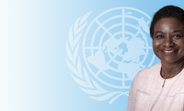 3 October 2017
Dr. Natalia Kanem appointed UNFPA Executive Director
UNITED NATIONS, New York, 3 October 2017 — Dr. Natalia Kanem was appointed Executive Director of UNFPA, the United Nations Population Fund, today by Secretary-General António Guterres. She holds the rank of United Nations Under-Secretary-General. Dr. Kanem, a Panamanian, is the Fund's fifth Executive Director. She had been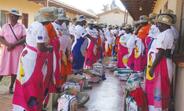 3 October 2017
Maternity Waiting Homes Bring Cheer to Chiweshe Women
It's not about a gleaming waiting room, with tiled floors, aircon, mounted televisions, beautiful furniture, portraits, magazines, coffee mixers and chilled water dispensers. It's not about custom beds, cabinets and glass panelled waiting rooms with expensive lighting. For Esther Alimu (32) of Jaji village in Chiweshe under

In today's world, gaps in wealth have grown shockingly wide. Billions of people linger...

Zimbabwe has appealed for assistance after declaring floods a national disaster. Almost...
No vacancies currently available