UNFPA: Delivering a world where every pregnancy is wanted,
every childbirth is safe and every young person's potential fulfilled.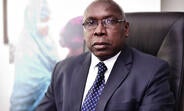 7 April 2017
Let's Talk: Creating safe spaces for young women in Zimbabwe
Marvellous Zendera (22) was at risk of taking her own life through depression and despair following an abusive polygamous marriage, finding herself alone with a young baby to care for in her rural village of Richmond, Makonde in Zimbabwe's Mashonaland West province. However with counselling and support from her peers and mentor
UNFPA Humanitarian Response
Reconstructing Lives: Tuwede's Story
Sista2Sista Club - Shamiso's Story
Zimbabwe has appealed for assistance after declaring floods a national disaster. Almost...
This Booklet, based on the findings of the National Teenage Fertility Study: • Presents...