UNFPA: Delivering a world where every pregnancy is wanted,
every childbirth is safe and every young person's potential fulfilled.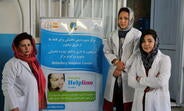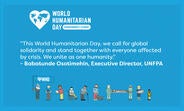 19 August 2016
Message from UNFPA Executive Director Dr. Babatunde Osotimehin   This World Humanitarian Day, we call for global solidarity and stand together with everyone affected by crisis. We unite as one humanity.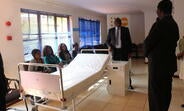 1 August 2016
Boost for Mothers at Tongogara Refugee Camp
TONGOGARA Refugee Camp clinic in Chipinge, Manicaland last week received medical equipment for its maternal ward, a move that is set to improve services at the camp's maternal ward.
Reconstructing Lives: Tuwede's Story