UNFPA: Delivering a world where every pregnancy is wanted,
every childbirth is safe and every young person's potential fulfilled.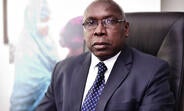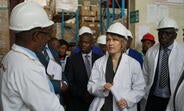 23 February 2017
Swedish State Secretary visits Zimbabwe
Harare, Zimbabwe – Swedish State Secretary for International Development Cooperation Ms. Ulrika Modéer has pledged commitment to support the Sexual Reproductive Health and Rights (SRHR) agenda in Zimbabwe to reach women and young women with essential and life-saving services. Ms Modeer was in Zimbabwe to review and discuss
UNFPA Humanitarian Response
Reconstructing Lives: Tuwede's Story
Sista2Sista Club - Shamiso's Story
This Booklet, based on the findings of the National Teenage Fertility Study: • Presents...
The National Study on Adolescent Fertility was conducted to have a better understanding...