Harare, Zimbabwe, 16 May, 2018 - UNFPA Zimbabwe and its partners the Ministry of Health and Child Care and WAHA International are providing free surgery for women with Fistula at Chinhoyi Provincial Hospital.
Obstetric fistula is a hole in the birth canal caused by prolonged labour without prompt medical intervention, usually a Caesarean section. The woman is left with chronic incontinence and in most cases a stillborn baby. 
The smell of leaking urine, faeces or both, is constant and humiliating, often driving the patients' family, friends and neighbors away. If left untreated, fistula can lead to chronic medical problems including ulcerations, kidney disease, and nerve damage in the legs. Surgery can normally repair the injury. The average cost of fistula treatment and post-operative care is $400. Sadly, most women with the condition do not know that treatment is available, and most times they cannot afford it.
Without treatment, fistula often leads to social, physical, emotional and economic decline. Although some women with fistula display amazing courage and resilience, many others succumb to illness and despair.
The misery of fistula is relentless. In spite of one's best efforts to stay clean, the smell of leaking urine or faeces is hard to eliminate and difficult to ignore. The dampness causes rashes and infections. The cleaning up is constant, and pain or discomfort may be continuous as well. The grief of losing a child and becoming disabled exacerbates the pain. The courage many women show in the face of these challenges is extraordinary.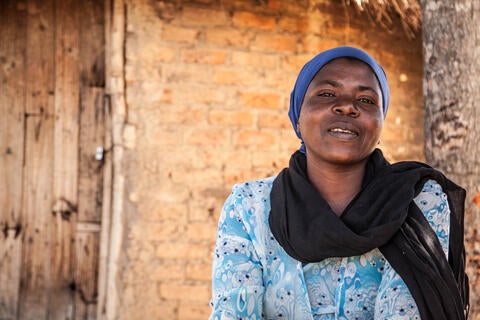 The injury leaves women with few opportunities to earn a living, and many have to rely on others to survive, or turn to begging or commercial sex. In some communities they are not allowed to have anything to do with food preparation and may be excluded from prayer or other religious observances. Although many women with fistula have supportive families, the smell can drive even loving husbands and friends away. For many women, the profound social isolation is worse than the physical torment.
The pain and loneliness associated with fistula is often compounded by a sense of shame and humiliation. In some communities, the condition is seen as a punishment or a curse for an assumed wrongdoing, rather than as a medical condition.
The stigma associated with the condition keeps many women hidden away. Some go into deep physical and emotional decline and may resort to suicide. And because so many women with fistula remain marginalized and out of sight, many policy makers—and even some health providers—have failed to recognize the scope and severity of the tragedy.
That is why, in 2003, UNFPA and its partners launched the global Campaign to End Fistula, a collaborative initiative to prevent fistula and restore the health and dignity of those affected by the condition. 
UNFPA, Ministry of Health and Child Care and WAHA international are providing free surgery for women with Fistula at Chinhoyi Provincial Hospital.  Contact Sandra on 08080231 for a booking 
On 23 May Zimbabwe joins the rest of the world in commemorating the International Day to End Obsteric Fistula. Help spread the word about fistula and help restore the dignity of women in Zimbabwe!
Read more here: http://www.endfistula.org/