Dr. Admire Maravanyika, is among the 32 health workers that have received training and facilitated on emergency obstetric and neonatal care. As the Manicaland Provincial Maternal and Child Health Officer for the Ministry of Health and Child Care (MoHCC), he says he is hopeful that the trainings will improve the capacity of the province's healthcare workers to provide comprehensive quality maternal and child health services.
"The training will boost their confidence, protect the communities and ultimately, service provision will be improved resulting in a reduction in maternal and perinatal deaths," said Dr Maranyika
At least 32 health workers that include doctors, midwives, nurses and support staff from 20 health facilities in Cyclone Idai affected districts benefited from the training. The trainings were facilitated by the Ministry of Health and Child Care and the United Nations Population Fund (UNFPA) with funding from the People's Republic of China
 "The support from the Government of China is timely, it is indeed a welcome intervention but for it to be successful – it has to look at other facets of maternal health care service provision. These include fully equipping the health facilities with relevant machinery to complement the personnel capacitation," said Dr. Maravanyika.
The investment by the Government of China, together with other partners, is already paying dividends as the number of maternal deaths in the supported districts of Chimanimani and Chipinge have reduced by 46% in 2020 compared to 2019.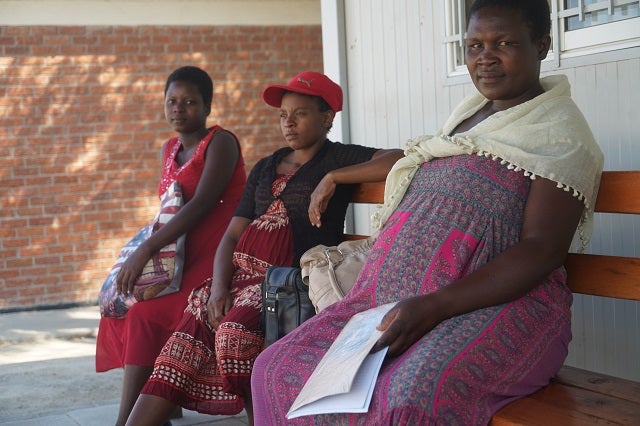 UNFPA with funding from the Government of China is providing support to the Ministry of Health and Child Care to respond to maternal health needs following the devastation caused by Cyclone Idai in the Manicaland province in March 2019. Torrential rainfall led to riverine and flash floods, subsequent deaths, destruction of livelihoods and properties in Chimanimani, Chipinge and other areas in the province. Chimanimani and Chipinge districts were the most affected with an estimated 237,000 people affected.
In the aftermath of the natural disaster, an estimated 10,000 deliveries and 1,500 Caesarean sections were expected in the two affected districts over a six-month period. The Government of China intervention, which includes the health personnel training and strengthening reproductive health commodity security is expected to ease the post-cyclone health conditions and improve access to quality maternal health services
Under the project, UNFPA and the Ministry of Health and Child Care procured reproductive health kits including for normal deliveries, caesarean section, blood transfusion, treatment of sexually transmitted diseases, contraceptives and condoms. Beds and storage cabins for the maternity waiting homes will also be distributed to the affected medical institutions to enhance the capacity to provide emergency care services for the pregnant women and newborns. Maternity waiting homes in the affected districts will also be refurbished.