Harare, Zimbabwe, 24 December 2021 – Theresa Ulonje enthusiastically jumps and stretches together with about 40 other pregnant women at Chipinge General Hospital Mothers Waiting Home.
Theresa is from the Democratic Republic of Congo and resides at the Tongogara Refugee Camp in Chipinge. She is one of the beneficiaries of the China Health Assistance Project for Women and Girls Affected by tropical Cyclone Idai in Zimbabwe being implemented by the United Nations Population Fund or UNFPA and the Ministry of Health and Child Care.
When Cyclone Idai hit Zimbabwe in March 2019, flash floods, loss of lives, destruction of livelihoods and infrastructure were experienced by the communities in Chimanimani, Chipinge, Buhera, Nyanga, Makoni, Mutare Rural, Mutasa districts and parts of Mutare urban. The project has provided support for the refurbishment of Maternity Waiting Homes, medicines and trainings at health facilities in the Cyclone Idai affected districts.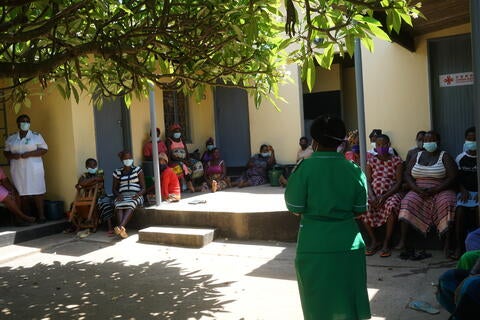 Theresa recounts her experience when she arrived at the Mothers Waiting Home, "When I came here the toilet wasn't working, the kitchen was damaged, the bathrooms were not working and there were no faucets. We had to stay at another place down there while they did the renovations. When they finished fixing this place we came here."
After Cyclone Idai the mothers' waiting home, already faced with capacity challenges, experienced an explosion in numbers.
Ntombizanele Hlatshwayo, sister-in-charge FCH at Chipinge General Hospital explains how dire the situation was, "As a district we are catering for many clinics, so many mothers come. Our waiting mothers' home is very small. We've got 7 rooms, each room must have 4 mothers for space, but we end up having about 9 to 10. Previously we had 70 mothers."
While not immediately addressing the issue of congestion, the project made the facility as functional as possible. The toilets were repaired and refurbished so that the water reticulation system is fully functional. There are no more blockages. The bathrooms were repaired and tiled. 
The whole facility was re-roofed, faucets were replaced and the kitchen was re-thatched.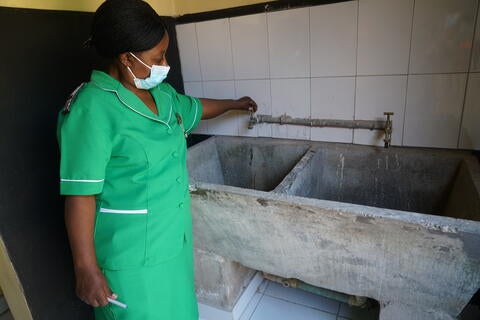 "We appreciate the support very much so many renovations were done as you can see... for example our doors were not lockable and have now been fixed for the security of the mothers," Sister Ntombizanile Hlatshwayo remarks.
When waiting mothers go into labour and move to the labour ward, the situation is now greatly improved courtesy of the project which supplied medicines, delivery kits and anti-shock garments for delivering mothers who suffer haemorrhage. 
Midwives and other maternity staff at supported healthcare facilities received Bemonc training offsite and on the job training to enhance their ability to deal with obstetric emergencies.
Sister Blessing Mlambo, sister-in-charge for the maternity department at Mt Selinda Mission Hospital in Chipinge district enthuses about the positive effect that the equipment, medicines, and training they received through the yearlong project has had on their operations.
"This is evidenced by the monthly statistics. There is a quite a great reduction maternal deaths. For this year (2021) we have experience zero maternal deaths."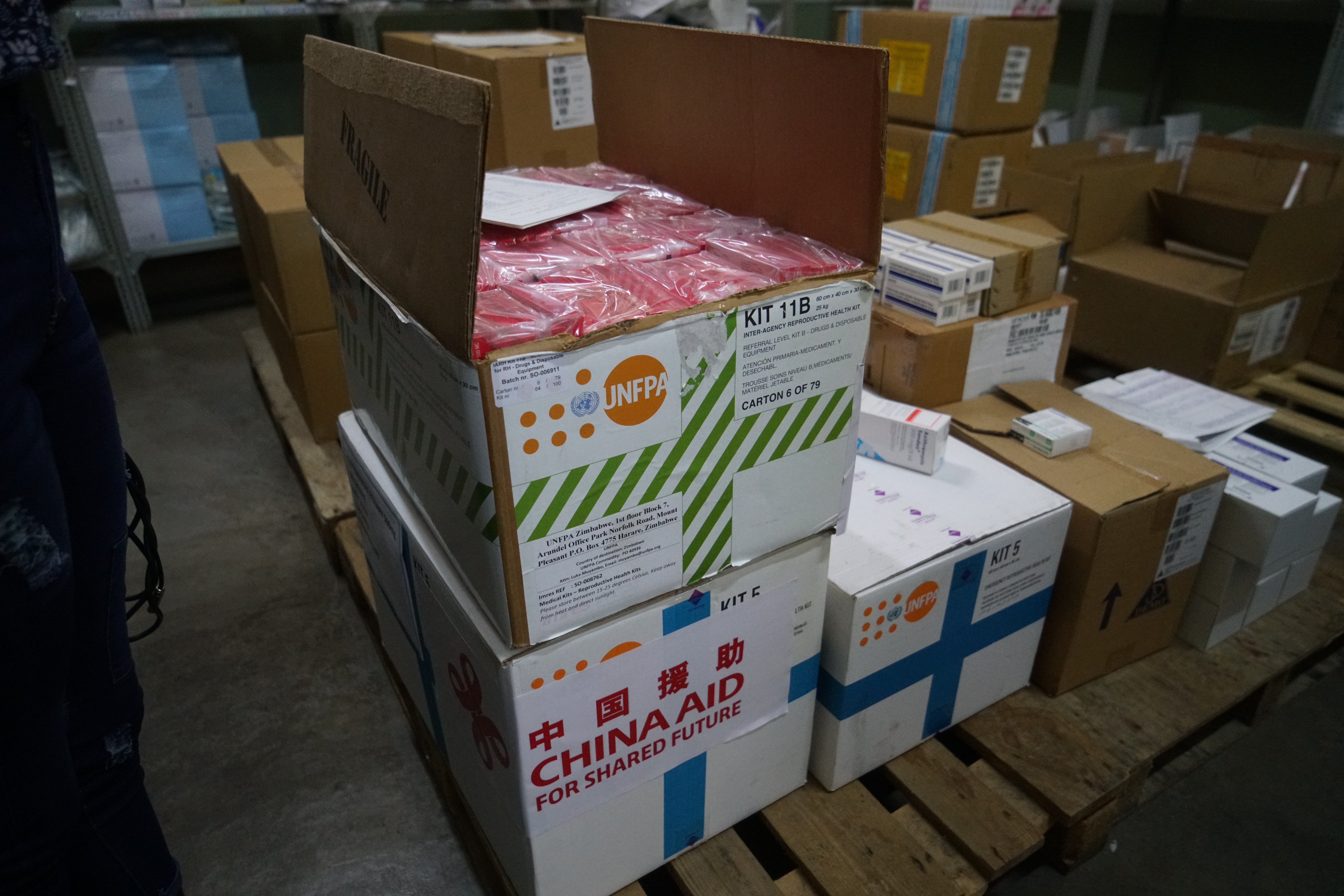 - By Ben Mahaka