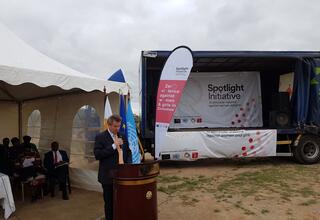 Harare, Zimbabwe, 06 December, 2019 –  In the 16 days of Activism Against Gender Based Violence period the United Nations Population Fund (UNFPA) and the Government of Zimbabwe with the support of the European Union today launched the mobile One Stop Centres in an effort to ensuring access to services for survivors of Gender Based Violence (GBV). The launch of the mobile One Stop Centre campaigns is being launched...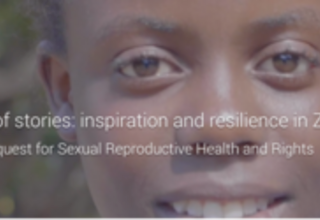 A collection of stories of how far we have come on the ICPD agenda and since 1981 when we began working in Zimbabwe. As the articles show some progress has been made in the realisation of Sexual Reproductive Health and Rights but there is still a lot more that still needs to be done to ensure universal coverage.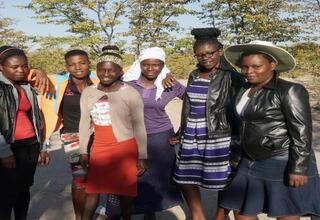 Ingidzai Chawasarira (24) became a mother at the age of 14 after dropping out of school.   'I gave birth to my first born in 2010 when I was 14 after dropping out of school. I was shy to associate with my age mates and lived in isolation for two years," recalls Ingidzai. "It is a difficult thing to carry a baby on your back when you are also a child; it was very difficult experience for me but there was nothing I c...